| | |
| --- | --- |
| Click Yelp button to leave a review | We except the following: Cash or Check |
Curtis Home Inspection, LLC

Call: 706-897-1018

E-mail: Inspection101@hotmail.com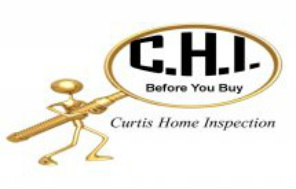 For Security
For Peace of Mind
For a Smoother Closing

A professional home inspection makes a difference to the seller and the buyer when a home is for sale.

We take pride in every inspection we perform. Our inspector is highly trained, knowledgeable,
and professional with the ability to communicate effectively.

A Home Inspection-Is a thorough visual examination of the structure and operating components of the home, from top to bottom, inside and out.

We look at the condition of the decks, stairs, handrails, air conditioner, furnace, electrical wiring, plumbing, siding, trim, attic ventilation, roof, chimney, and other items in the home that are important.

We conduct inspections in accordance with The Standards of Practice of the International Association of the Certified Home Inspectors.

Appointments are available from: Monday through Saturday between 8 am-10 pm.

Schedule Your Appointment with us Today! Click on the Set an Appointment tab, Call us at 706-897-1018, or E-mail us at- Inspection101@hotmail.com;

Inspection Reports delivered to your e-mail within 24 hours using Report Host Software click link below to view a sample report.
---
FOR PRICING
Please call (706) 897-1018 for pricing